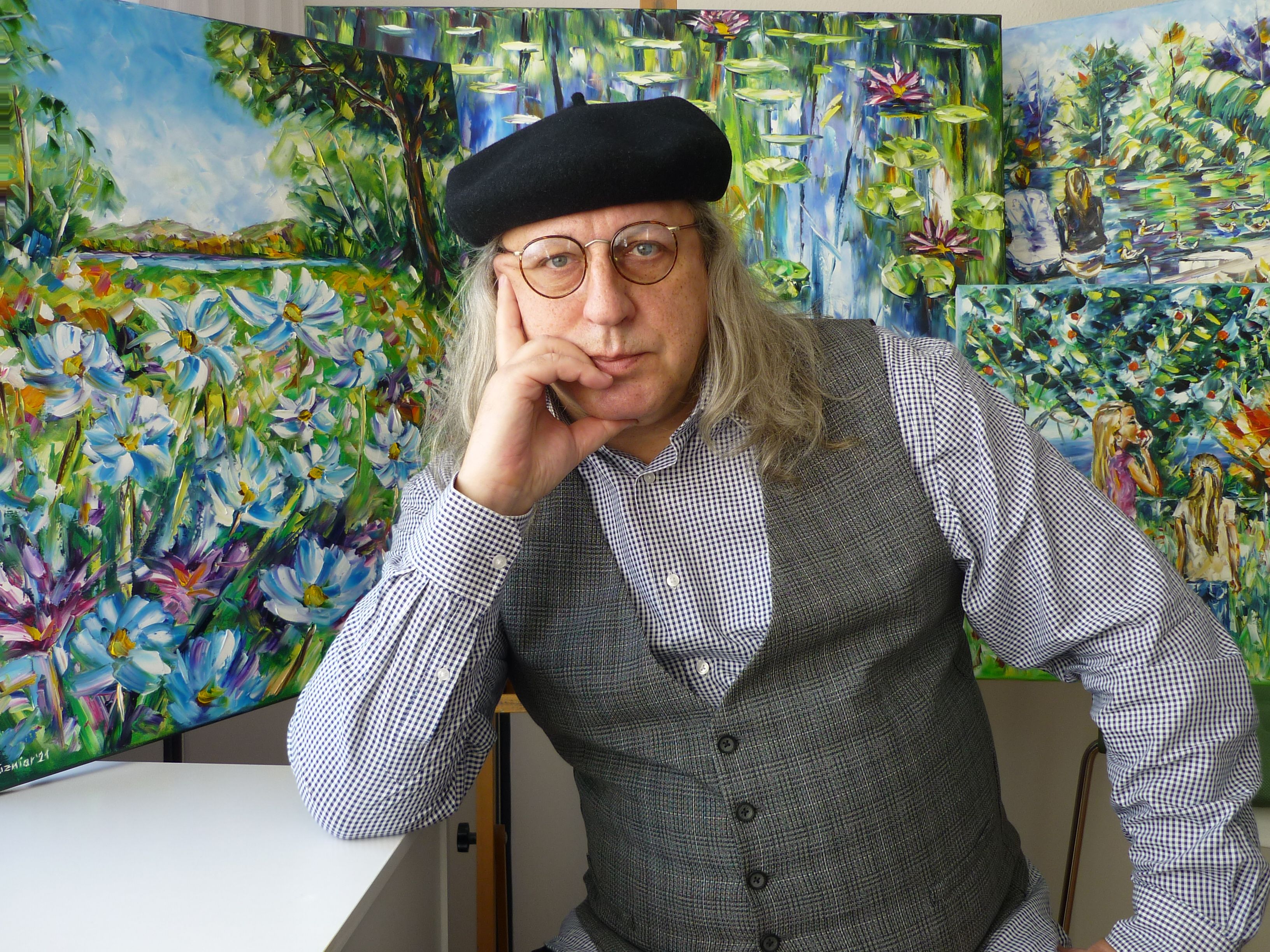 I was born on 12 August 1968 in Boleslawiec, Lower Silesia (Poland) as Miroslaw Kuzniar. Since 1981 I live in Heilbronn, Germany. In my youth I painted the walls of houses colorful, later the canvas.

I have 3 sisters and 2 brothers, of whom I am the youngest. In our home, it was customary that each pursues a professional training. I opted for an apprenticeship as a machinist.

Since 2003 I am a freelance artist. I still painted with brush and acrylic paints. Today only with a palette knife and oil. Certain motives always return in my paintings, such as love couples strolling hand in hand, mothers with children and cityscapes also accompany my canvas. In my art I always see the beautiful life. Violet, pink, yellow and bluish is my color palette. And yet greatly reduced. I mix the color directly on the canvas.

I have never studied art or attended any painting classes. The colors were always around at home, so I had to do something with them. That's how I taught myself how to paint. Or inherited from my grandfather who was a painter.
My first art exhibition I had already 16 years old.

I paint very fast. Every artwork I finish in just one day. Unfortunately, I hardly have any photographs of my old works today. I never photographed my paintings before. And so I can not trace back how much I have painted in my life.

I never married.
I do not belong to any art club.