"Métro Paris", one of my paintings used for a book of Spanish poetry. These poems appear in 37 languages and are published in a dozen international literary magazines.
My picture serves as an illustration for the Chilean literary scholar and writer Óscar Arturo Hahn Garcés (Óscar Hahn) and his poem "En una estación del metro" (In a subway station).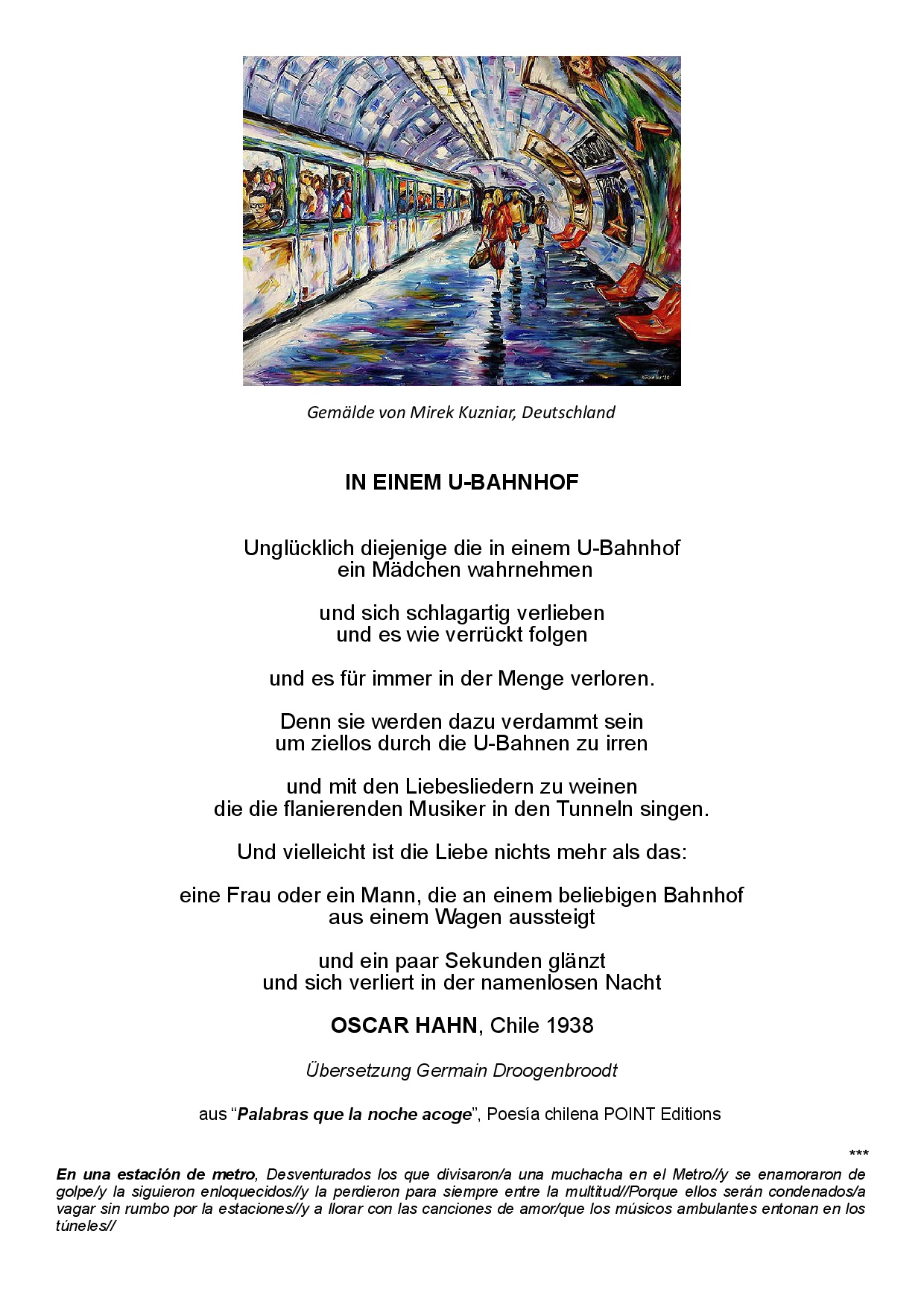 ★
ars mundi, winter catalog editions.
My picture "Towards Autumn" (No. 4 on page 54), as a limited edition of 199 copies, numbered and signed by hand.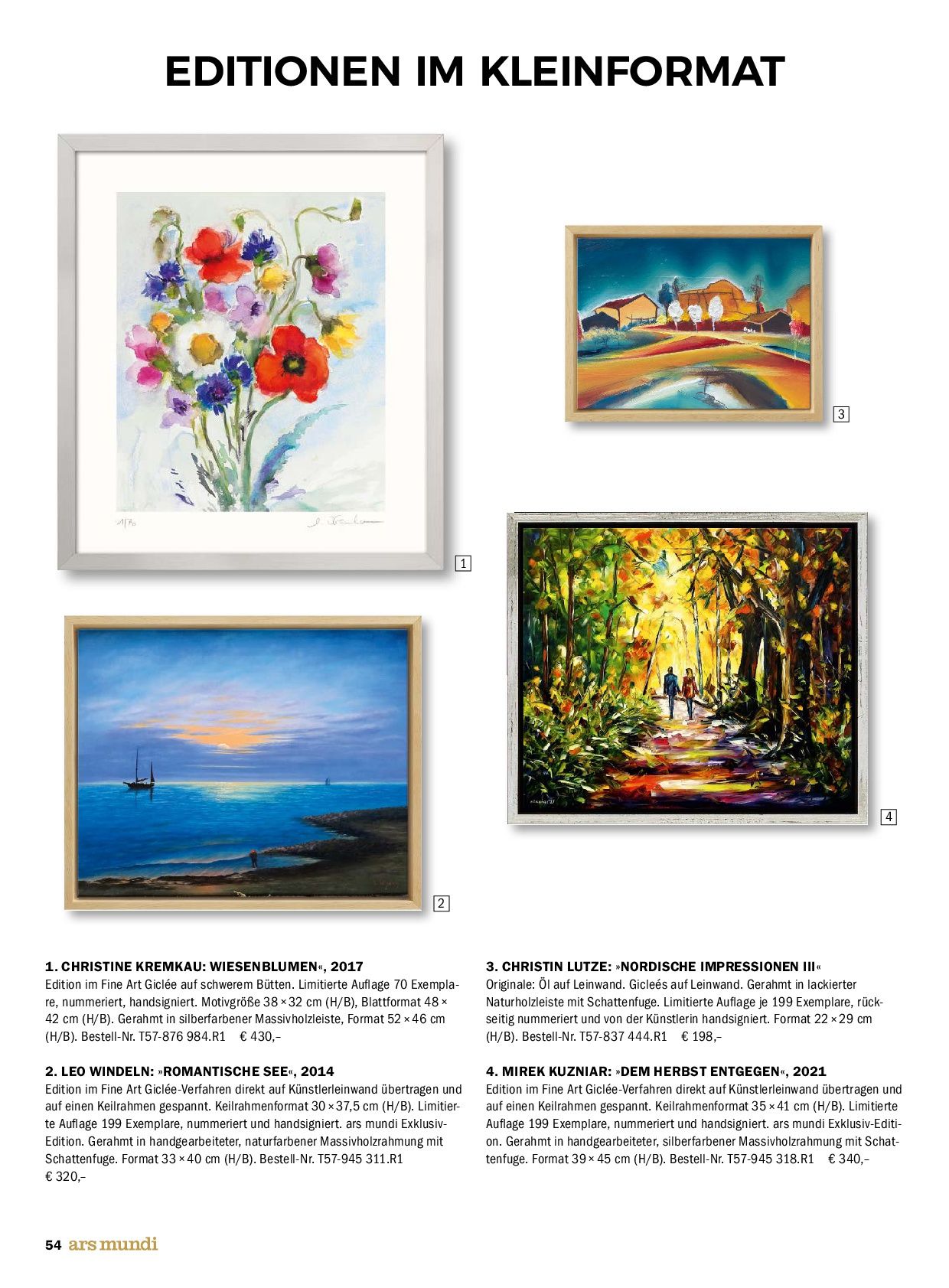 ★
My painting "The Woman with the Dog" will be featured on the front page of Fuji Television in Tokyo for a month. Fuji Television is one of Japan's largest television channels.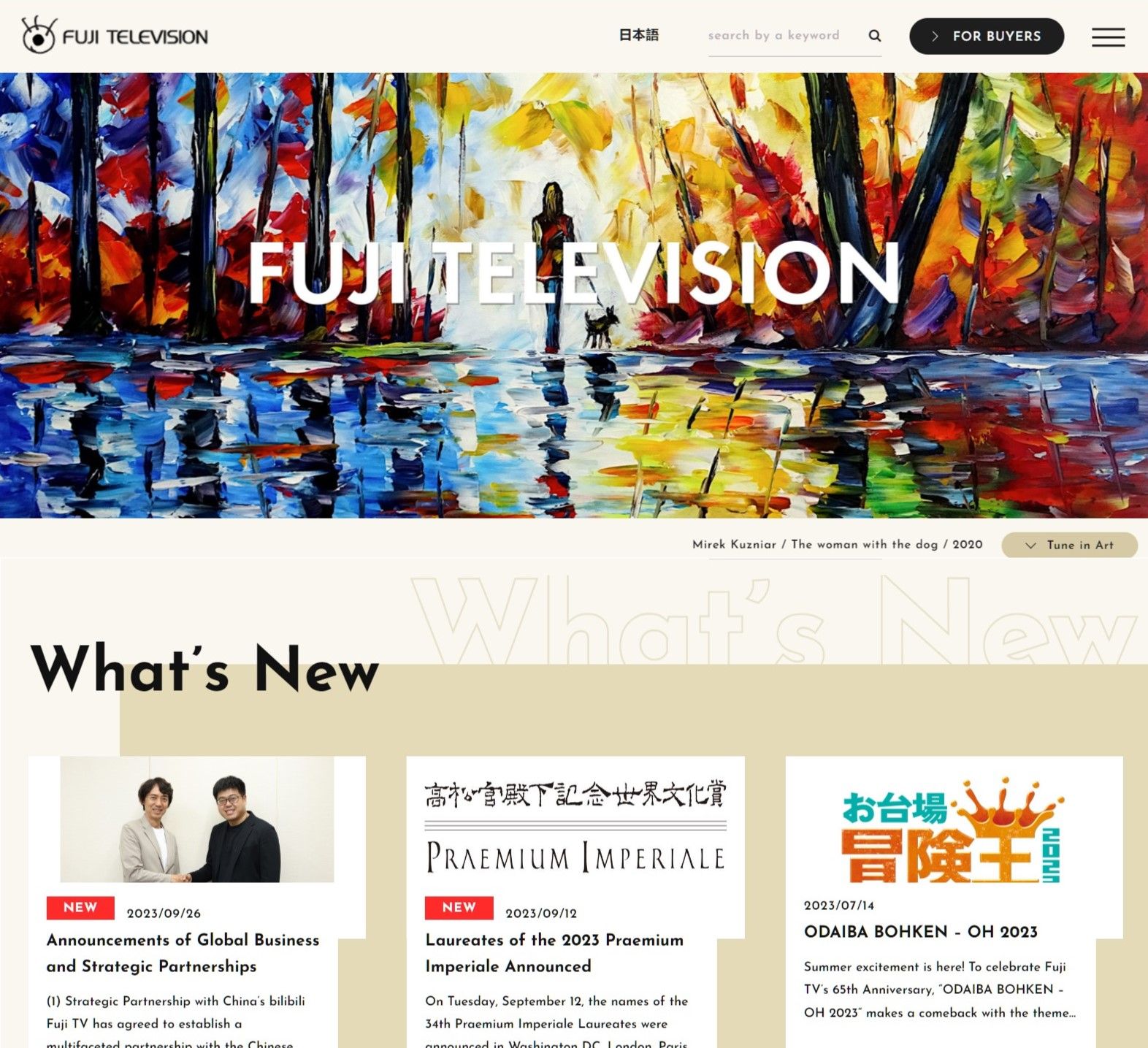 ★
ars mundi, Autumn catalogue.
Kandinsky, Hundertwasser, Pechstein, Nolde, Macke, Van Gogh, Klee, Picasso, Richter, Kuzniar, Rizzi, Warhol.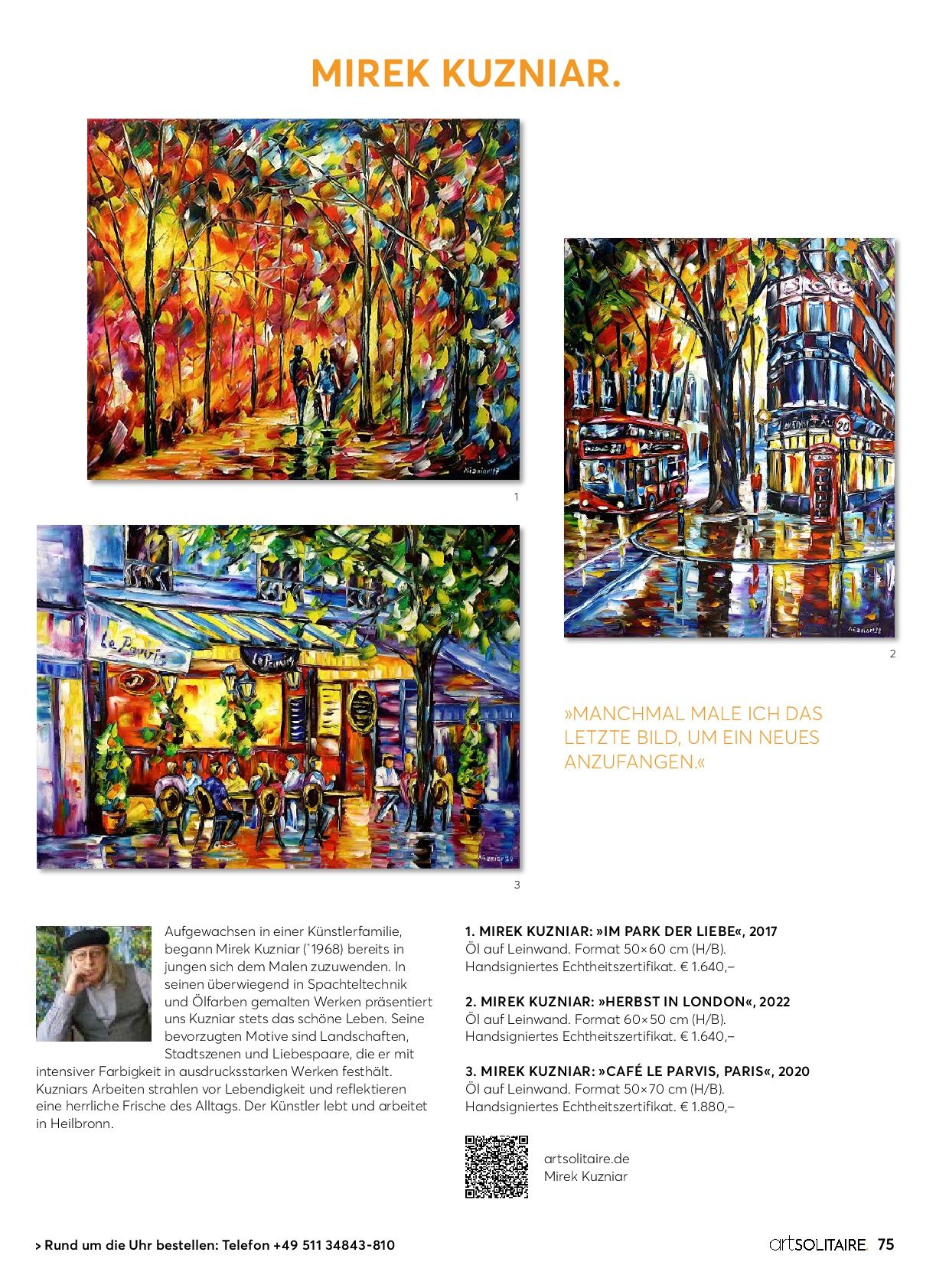 ★
2023, my "Best Friends I" painting was printed on a guitar for a charity auction at an animal shelter in St. Louis, Missouri.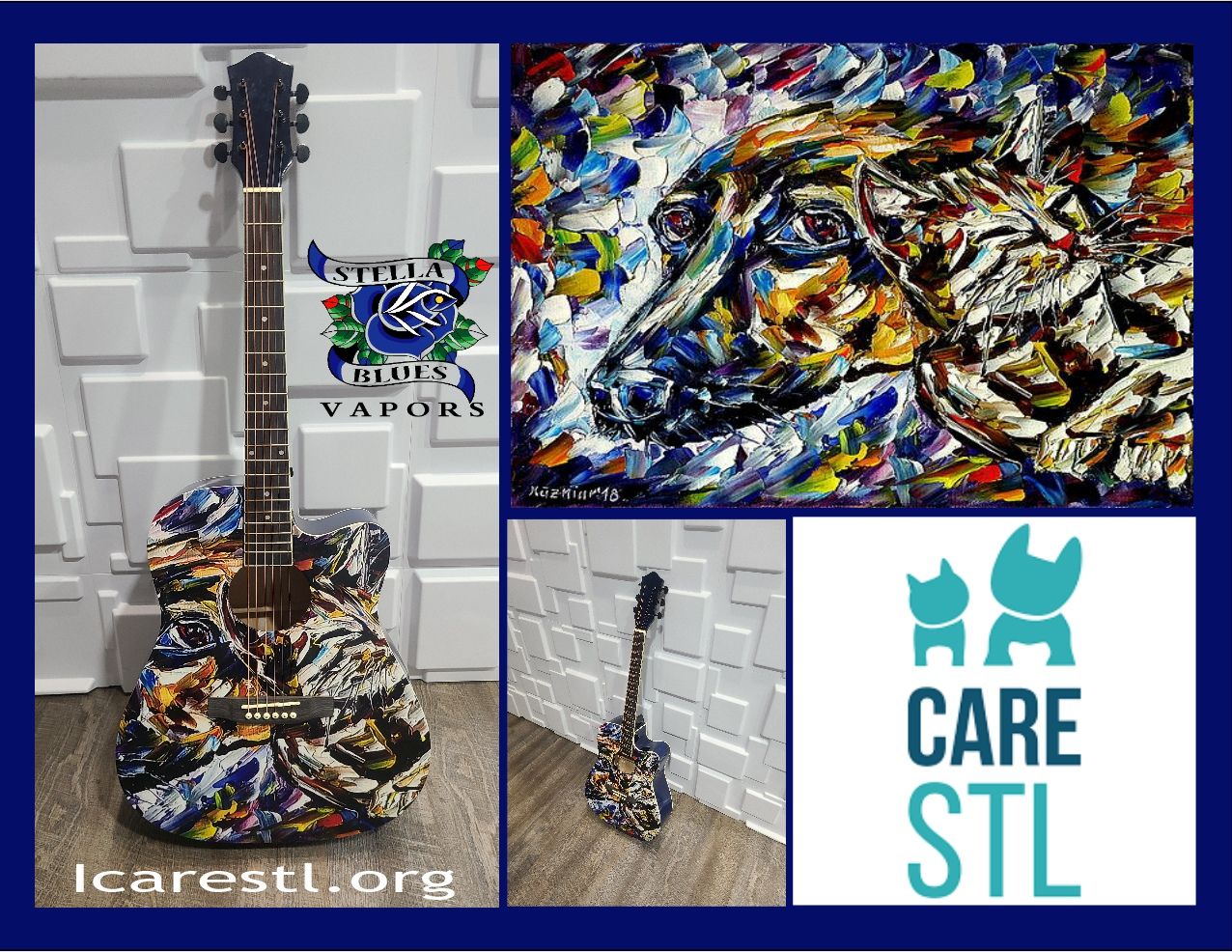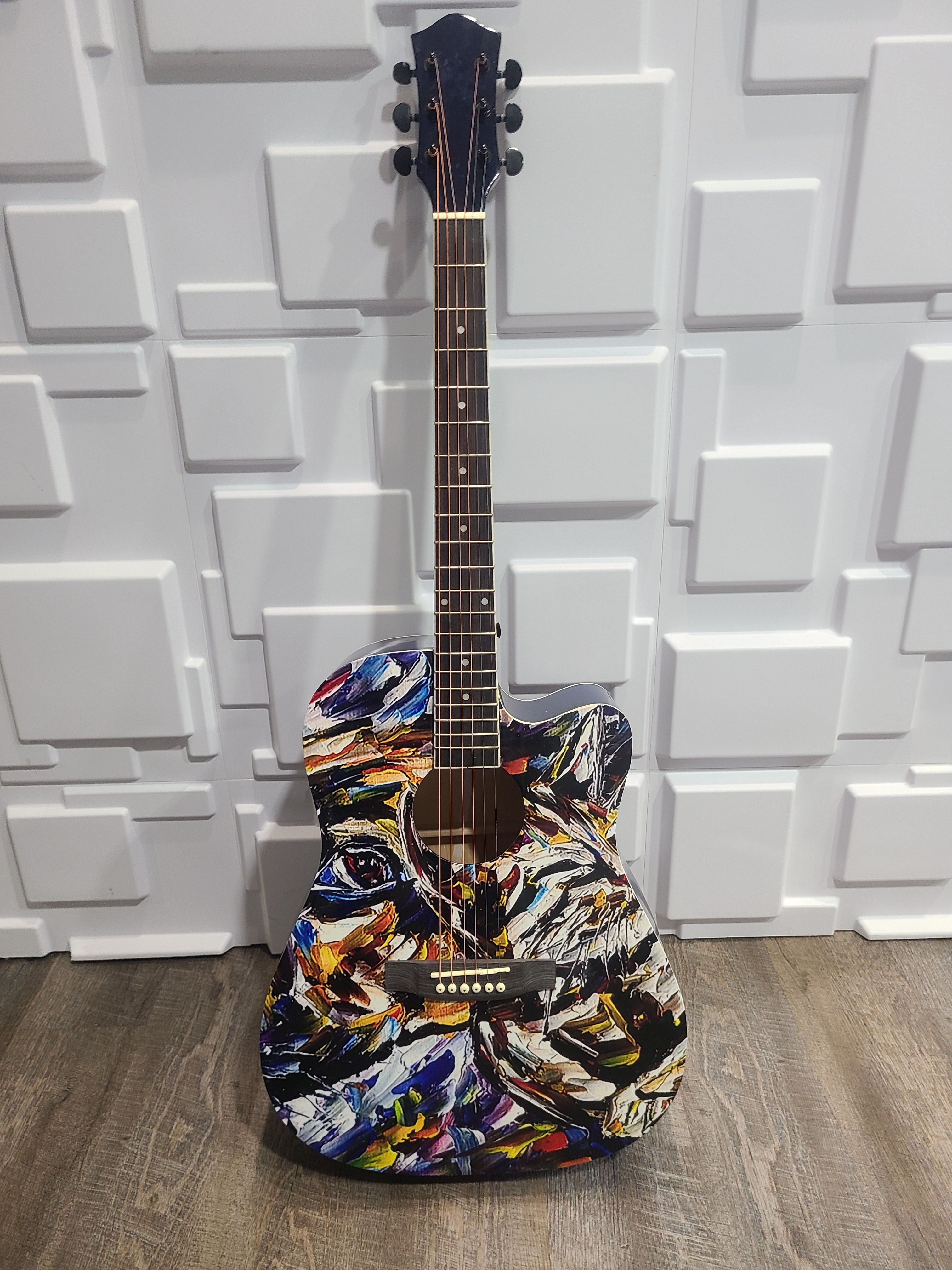 ★
My painting "Berliner Dom" at the SINGULART Boutique art exhibition, which will take place in October 2022 at the Stilwerk Berlin.
Stilwerk, KantGaragen, Kantstraße 127, 10625 Berlin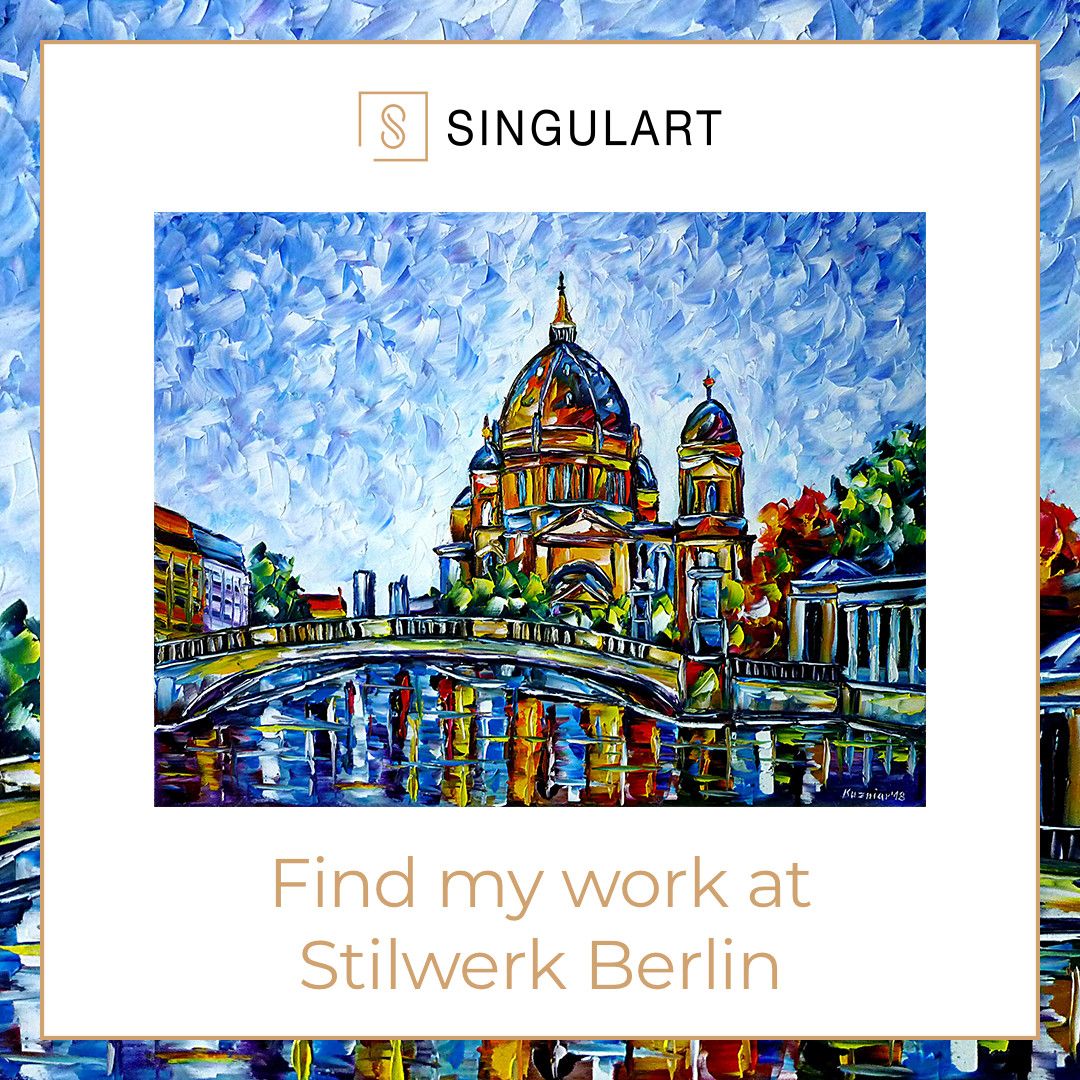 ★
In 2021 a painting by me was shown in the book series "Gymnasium Bayern Deutschbuch 9" by Cornelsen Verlag. Here is the book cover and page 213 with the illustration of my painting "Father with Daughter in the Forest", No. 3.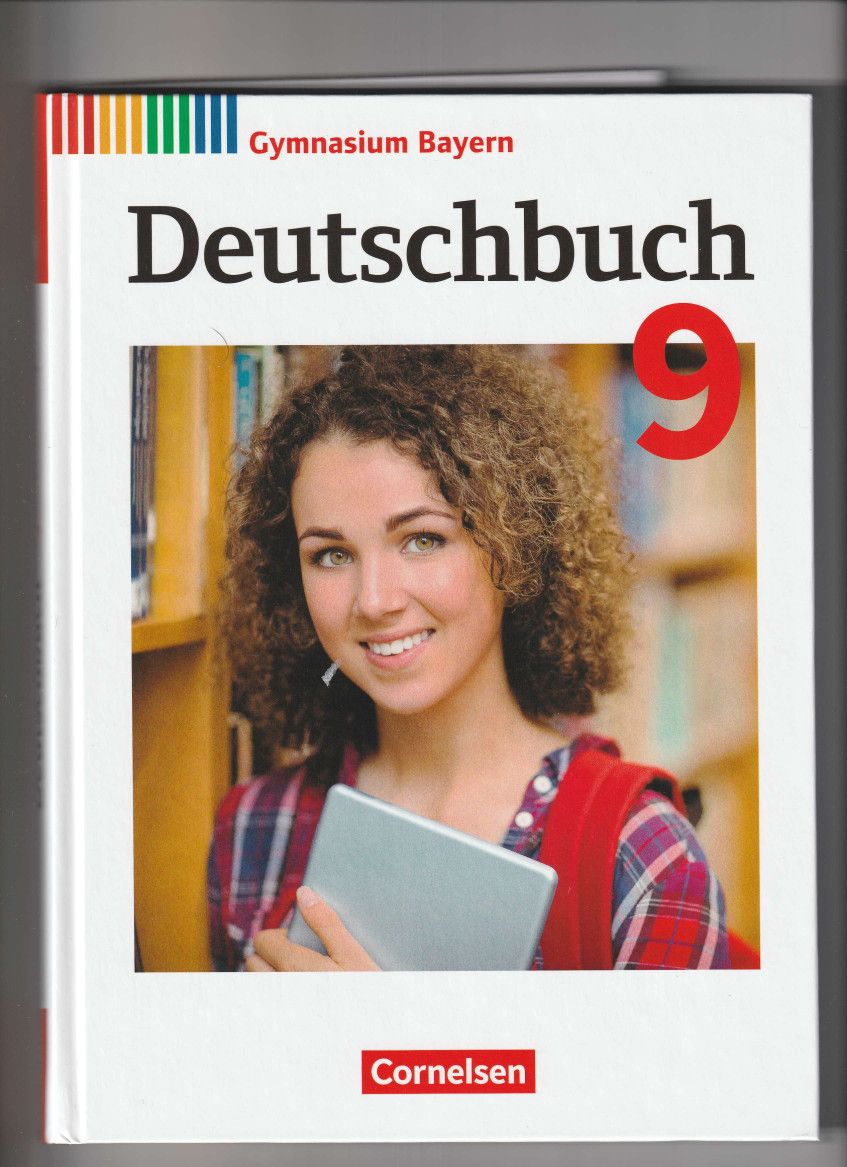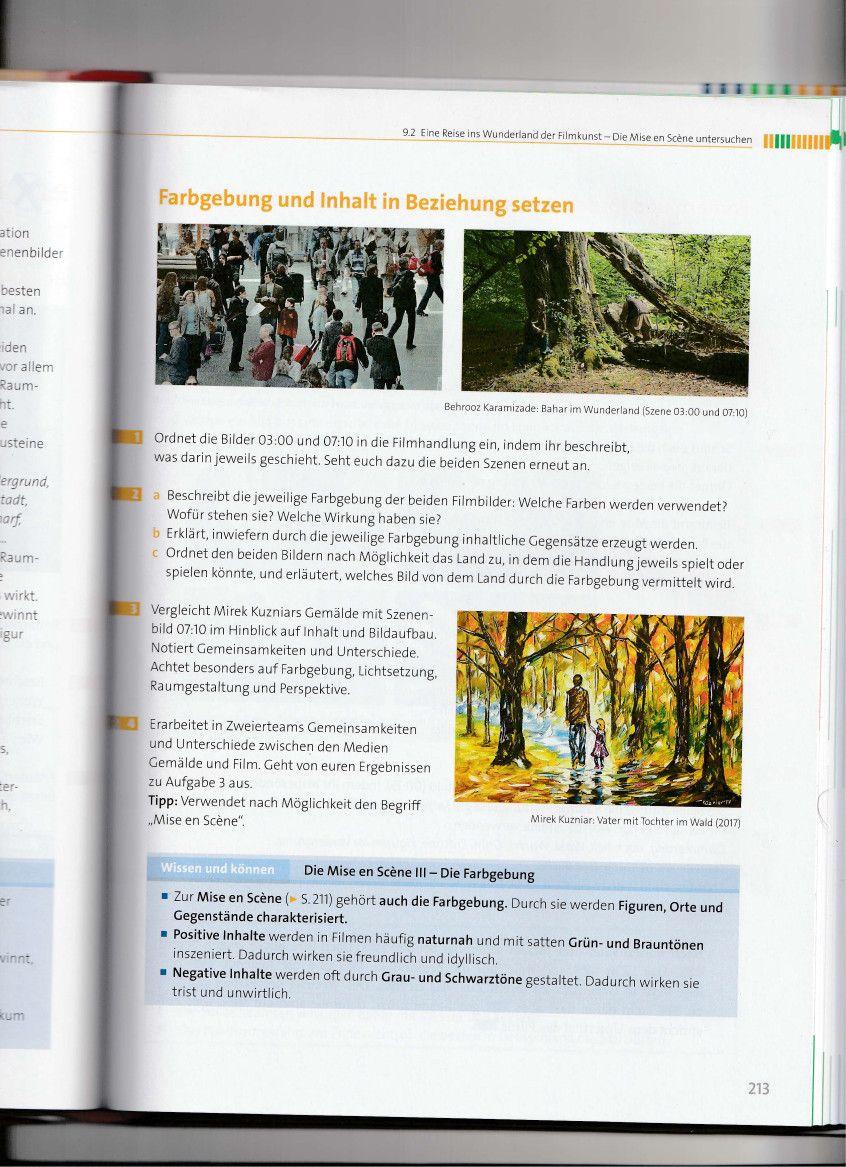 ★
Here is a nice dossier about me by Levin Brunner, a 14-year-old student from Switzerland. --> PDF
★
Malina Fryda, student of the 10th class of the Kaiser-Karl-School in Itzehoe, Schleswig-Holstein, created in 2020 a school art book about my artistic work.
Here are a few impressions: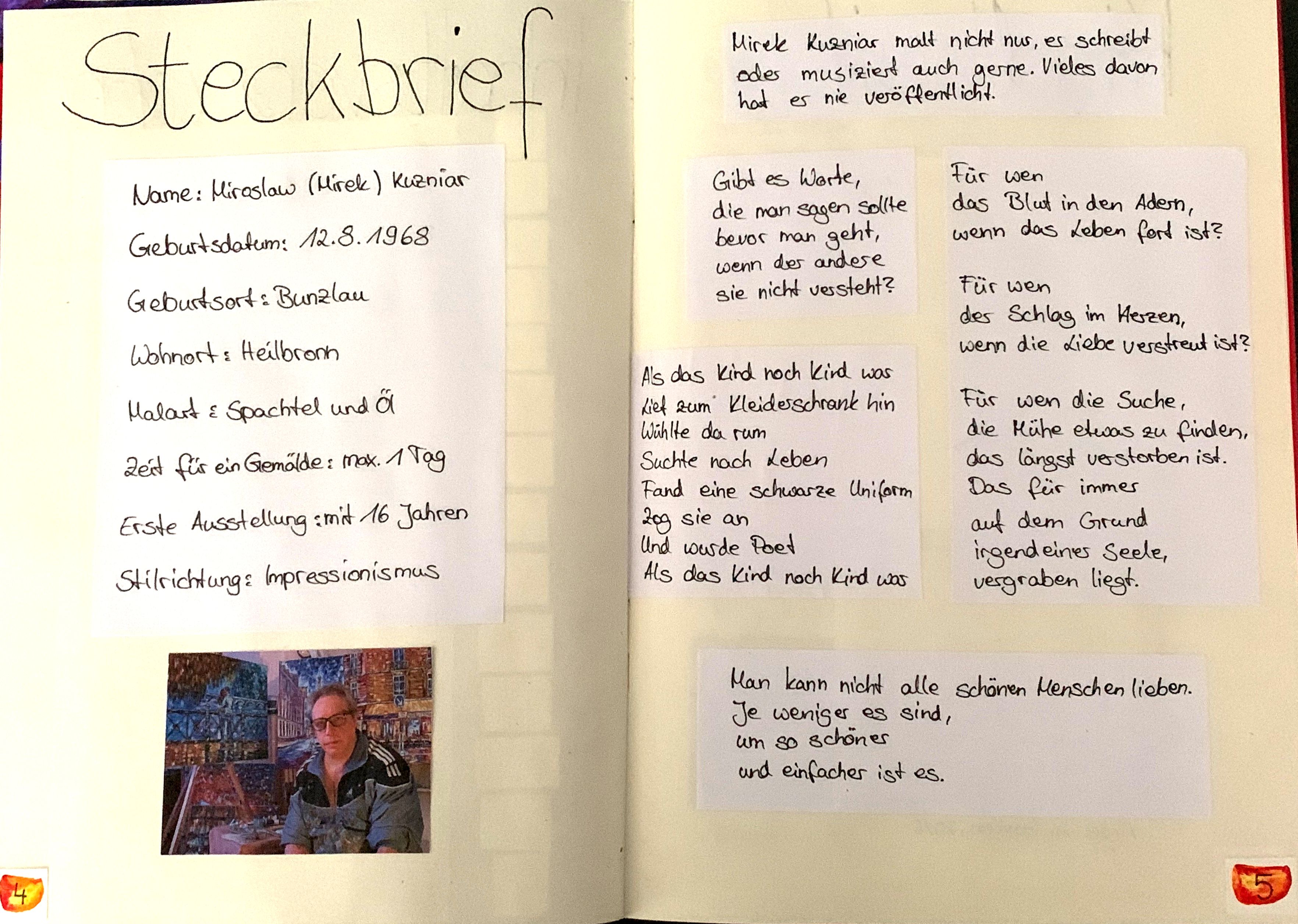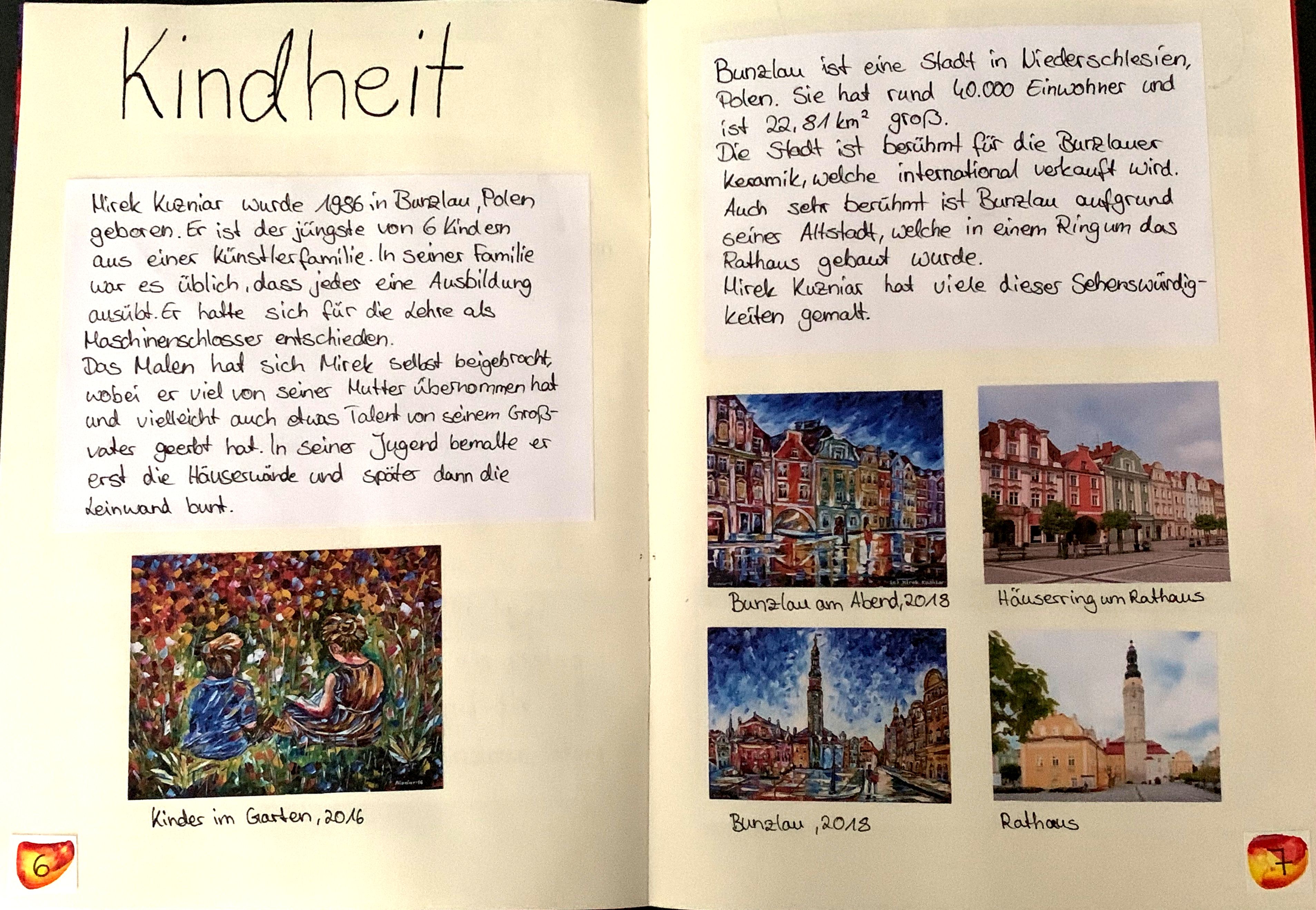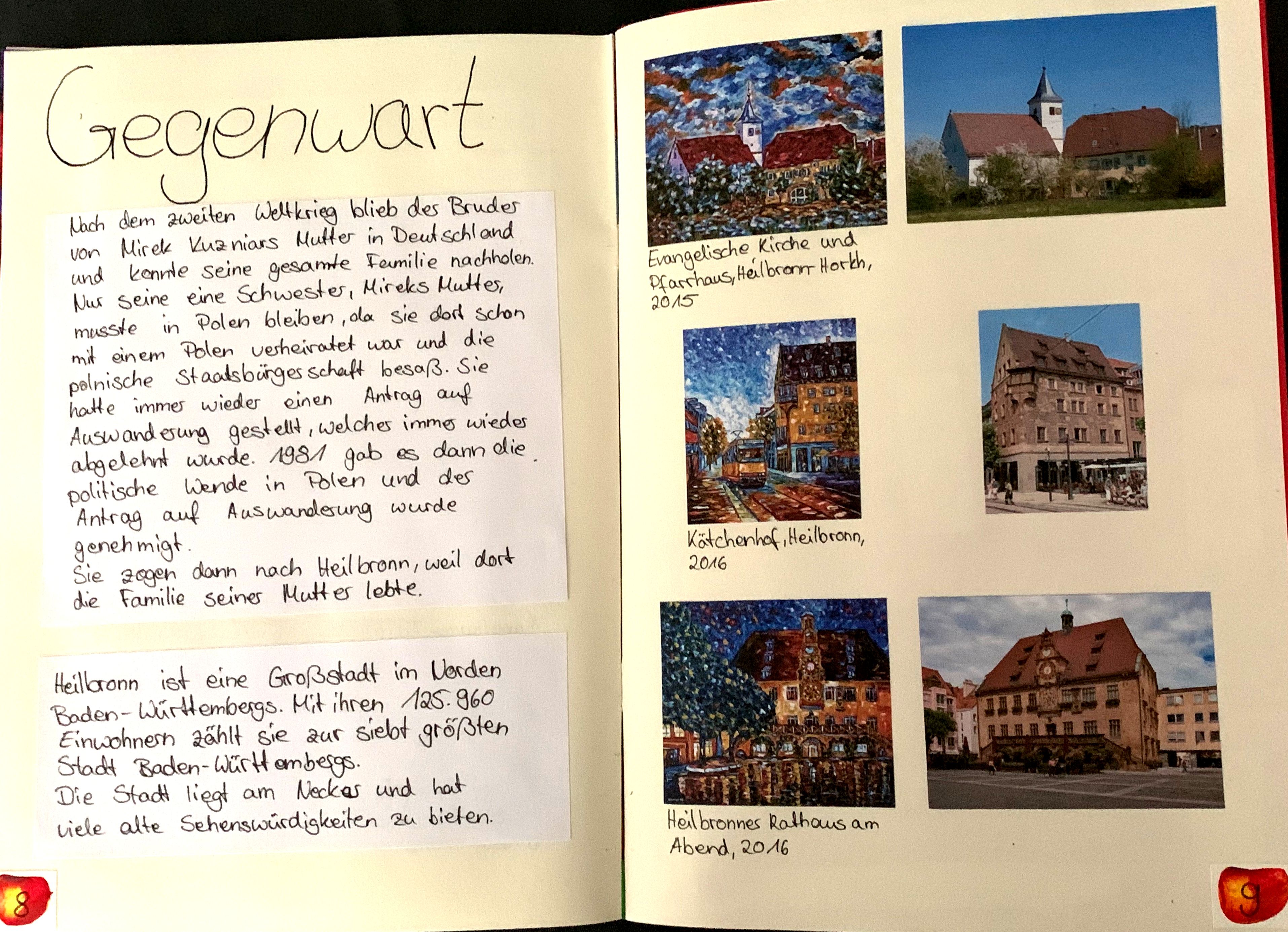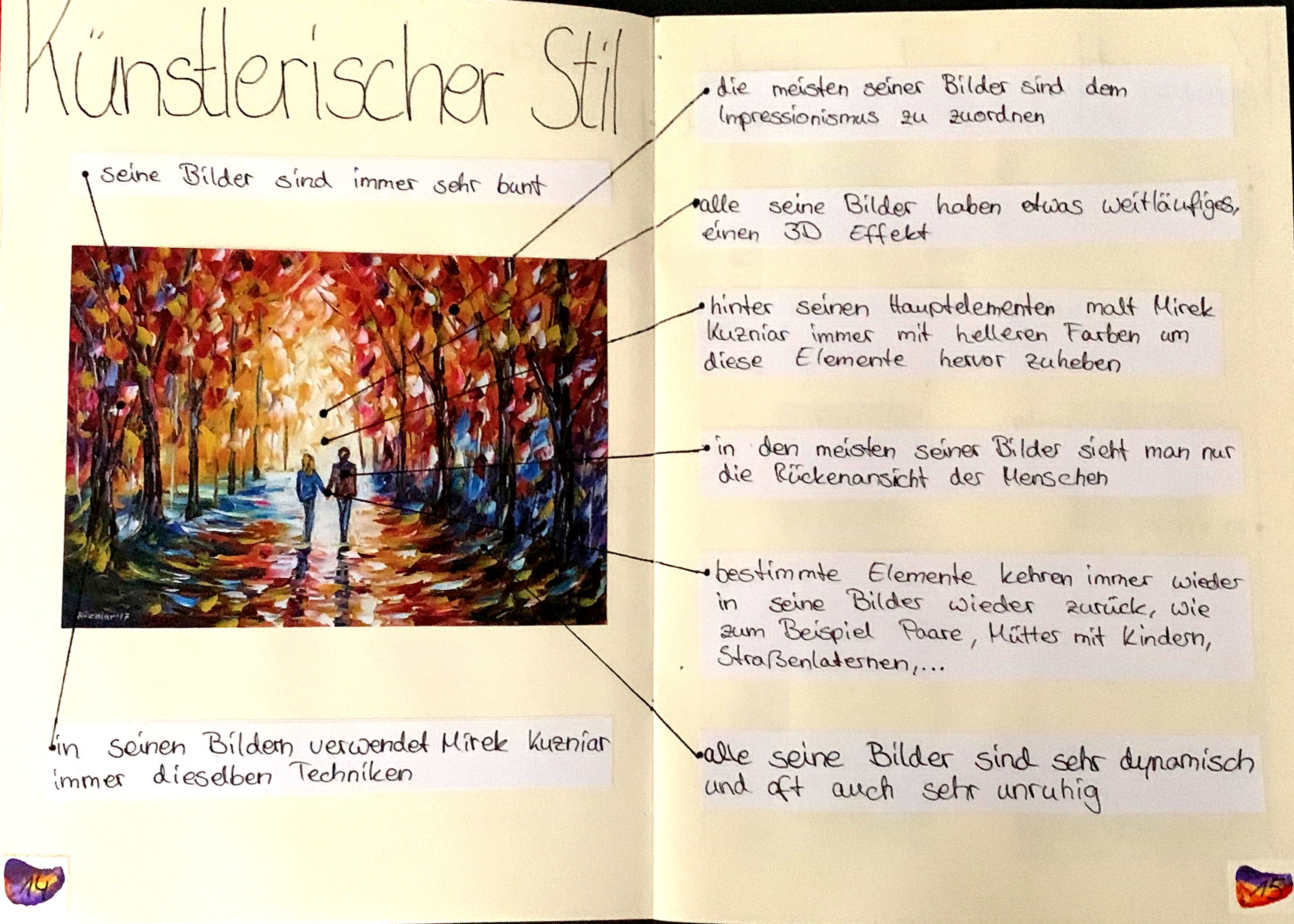 I would like to thank Malina and the Kaiser-Karl-School in Itzehoe for their interest in my art,
Mirek Kuzniar
★
Spring concert of the a cappella group "Fast7" which uses a painting of me as a poster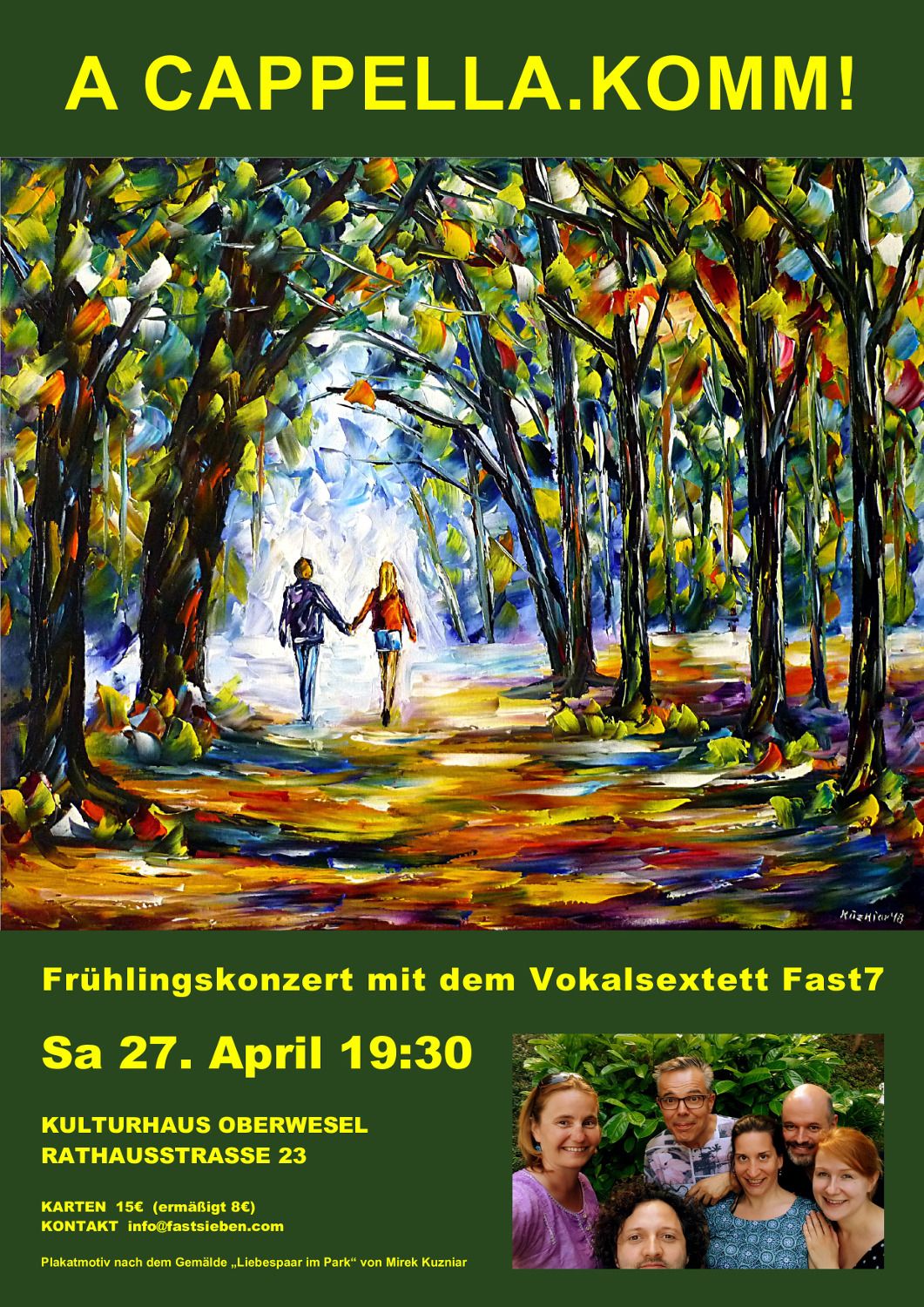 A cappella group "Fast7" uses a painting of me as a poster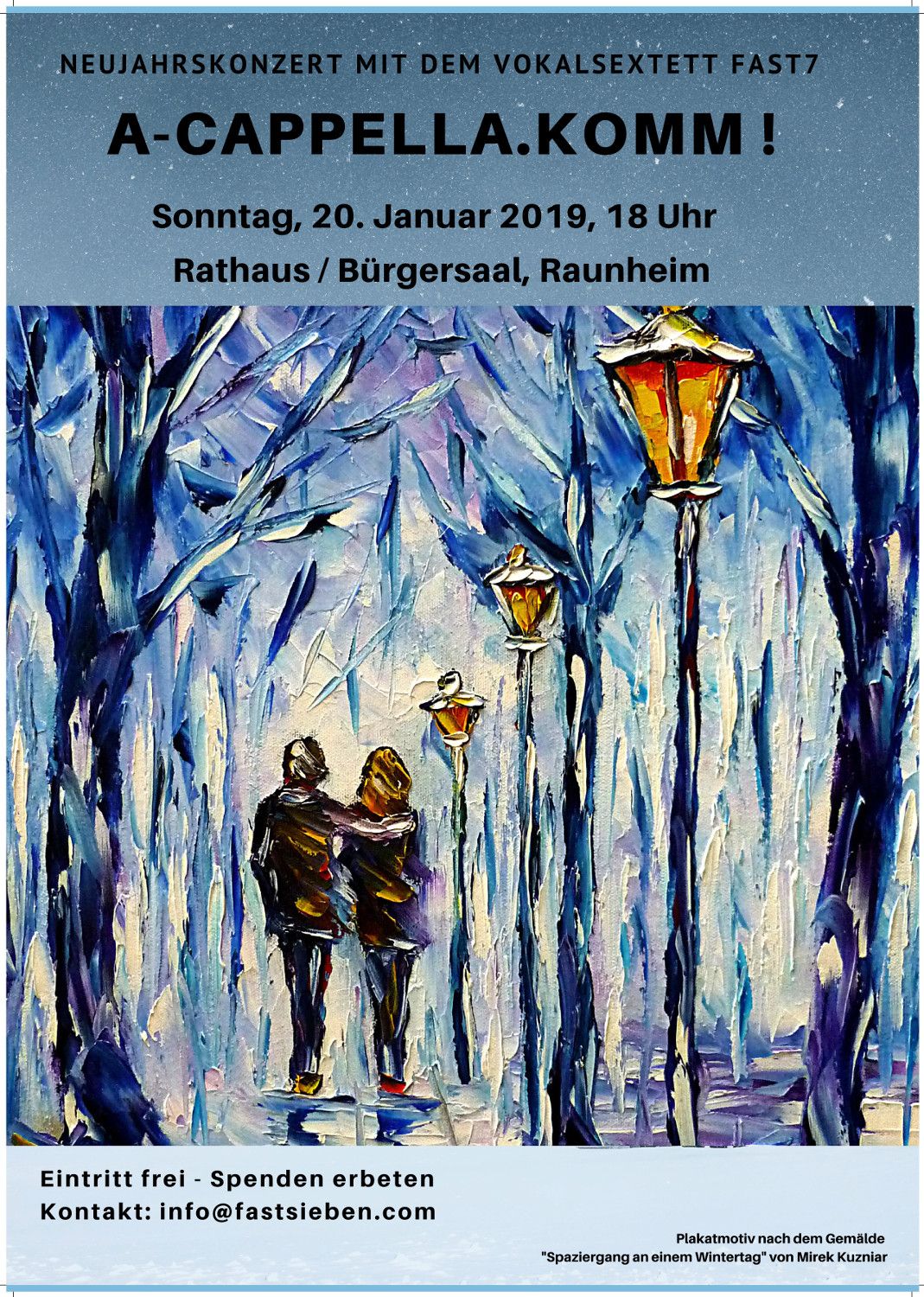 ★
Charity art auction in Breuningerland Ludwigsburg on 08.03.2018. The proceeds of the auction will benefit the work against violence against women and their children. Frauen für Frauen e.V. Ludwigsburg.